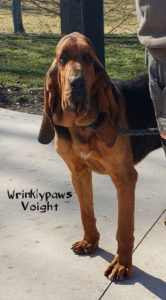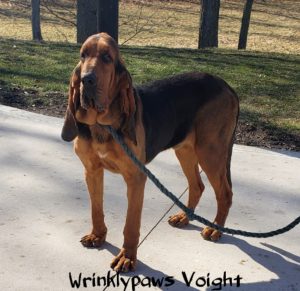 Voight is from import lines he came to us from Teoc Bloodhounds in Missippi. He was a bit of a wild child but he has come into his own and he is such an amazing boy! He has now sired a couple gorgeous litters!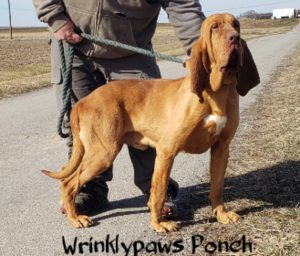 Ponch weighs in about 115lbs he is from Blackjack Bloodhound lines out of Texas. He has such a wonderful demeanor he loves absolutely everyone and everything!
RETIRED BOYS…….
Wrinklypaws Eustace is our handsome boy from Mississippi weighing in at a whopping 120lbs.  He is an absolute sweetheart that genuinely loves people. He wants nothing more than to make his family happy.
Wrinklypaws Severide is our big red boy. He is always on the move and so he keeps a nice lean build. This boy absolutely LOVES to snuggle!
Elisey Podarok Sudby a.k.a Wrinklypaws Boris is an absolutely stunning boy that came to us all the way from Russia. He has the sweetest temperament to go with those beautiful looks of his. He has a way to go before he can sire a litter but we of course wanted to share his beauty with all of you!